About central operating facilities
New buildings are filled with automated systems that will ensure management and control of light, heat, air quality, security and much more. In order to have an overview of all of these, a central operating system (CO system), also called a top-level system, is used. The main task of a top-level system is to monitor all the processes, notify in the event of deviations and give the operation a tool to be able to manage and optimize its buildings in a simple and efficient way.
Most SD systems are based on connecting to different BUS systems on which the control components communicate. Examples of this are BacNet, ModBus, KNX, DALI, etc. These can be IP-based systems or directly wired serial connections. In recent years, wireless control based on ZigBee, Z-wave or proprietary communication protocols has become common. WiFi and Bluetooth are also frequently used for communication and setting up IoT (Internet of Things) components.
Waterguard+ and Central operating systems
New Waterguard+ can be connected to CO systems or third-party management systems via Ethernet / BACnet IP as a sub-central to the top system in CO systems. The following data can be integrated:
Alarm on water detection
Alarm in case of valve malfunction
Alarm at humidity over 80% from Wireless Water Sensor
Alarm at temperature below 5 degrees Celsius from Wireless Water Sensor
Battery status on Wireless Water Sensor
Voltage on Waterguard+ Central unit (Hub)
Configuring the IP on the Waterguard+ Central Unit
Control signal for water OFF/ON
Connection for Waterguard+ to CO systems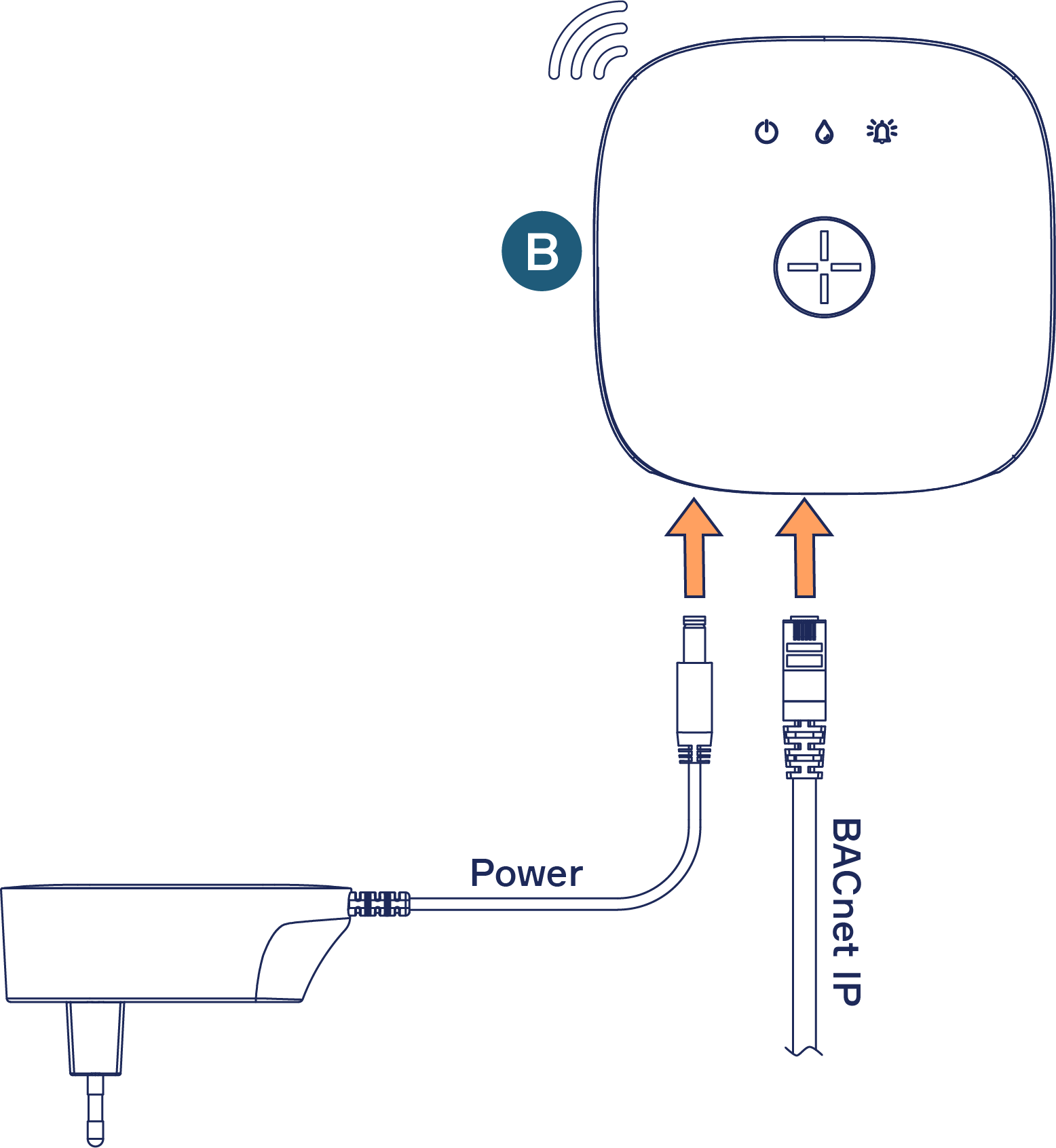 Abra top system
In multi-dwelling buildings or commercial buildings, significant advantages can be achieved with the Abra top system. The building manager gets access to the Abra management portal. In this, it will be possible to monitor the status of the installation and thereby detect and avert unwanted situations early on. With notifications between housing units in the event of a fire, for example, you increase security for residents without having to deal with different apps and solutions. The Abra universe is in continuous development and you will see that several central parts of the technical infrastructure in buildings will become Abra compatible in the future.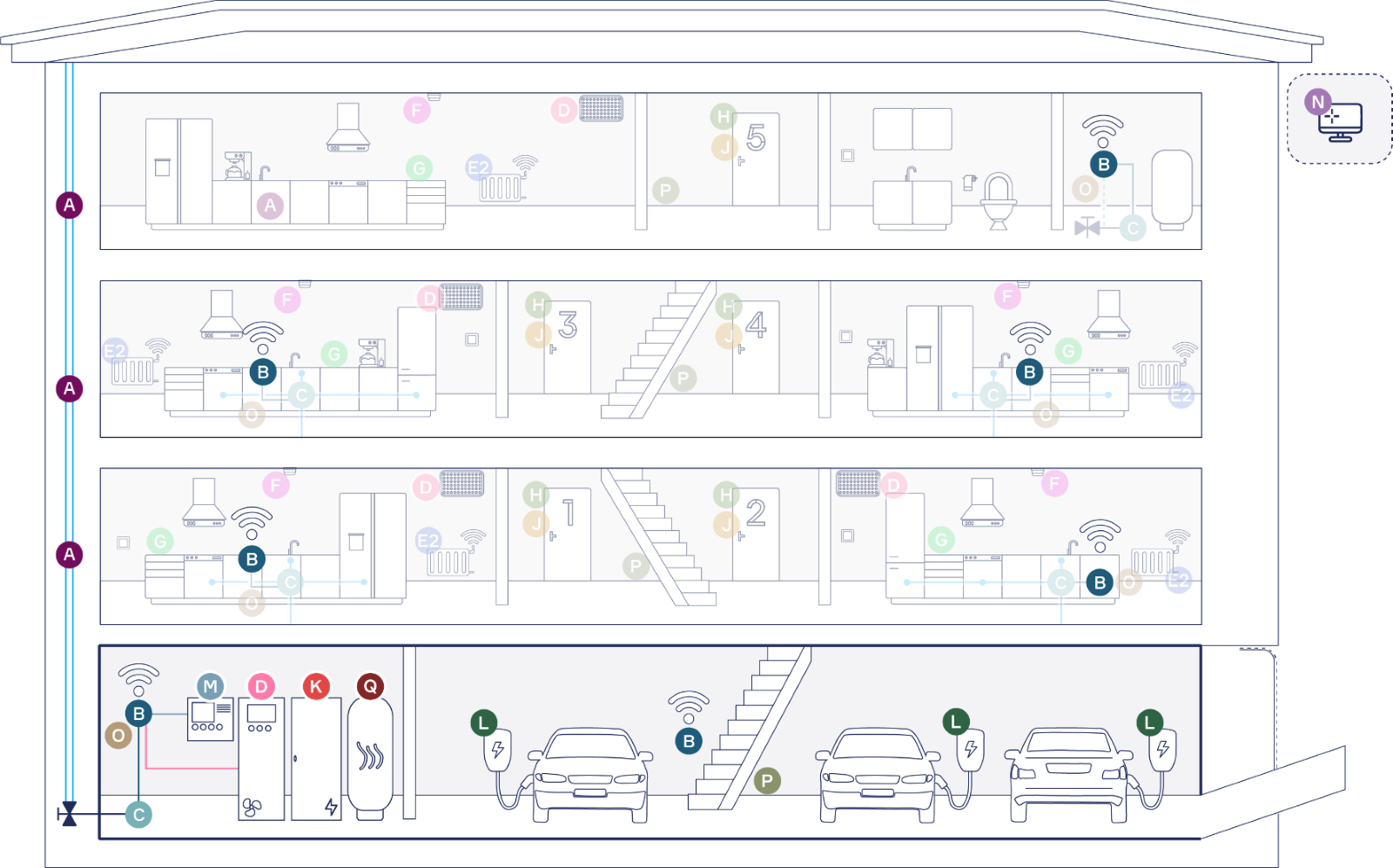 Product

Installation guide

Link to product sheet

CO system integration of Waterguard+ for alarm signal to the building's CO system/peak system

Wired connection over BACnet / IP to Ethernet interface on central unit (Hub)

Abra housing association and management portal

No installation.

The portal is accessible via browser.




Notification between units in apartment buildings

Monitoring of sensors in common areas

(coming in 2023) Integration of shared technical facilities on Abra via Modbus (technical room with connection to pumps, electric boiler/district heating and electricity meter)