COMPLETE SOLUTION FOR WATER HEATER AND LEAKAGE PROTECTION
With Waterguard OSO SuperSmart you get both leakage protection and a water heater in one product. A central unit controls the water heater as well as the wireless leakage sensors.
The OSO water heater heats up the water three times faster without increasing the power consumption. The water heater can be put in holiday-mode, so the temperature decreases to five degrees on a minimum. The system also includes a built-in anti legionella function!
The OSO water heater is made with zero emission under production and with 100% recyclable materials.
The leakage protection-system can be upgraded with as many wireless sensors as you like and be connected to your security alarm system.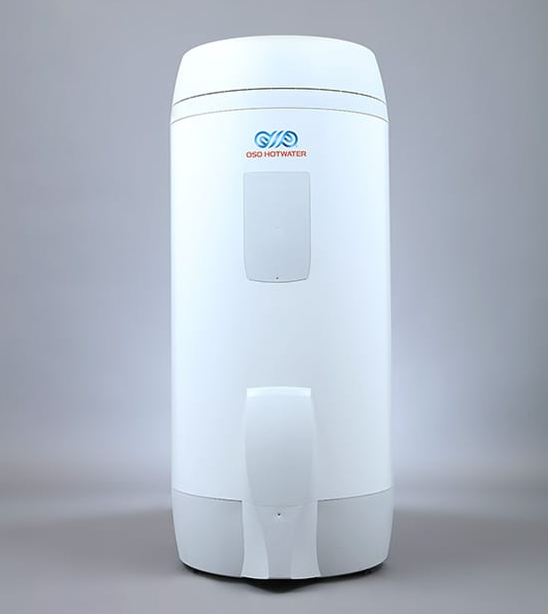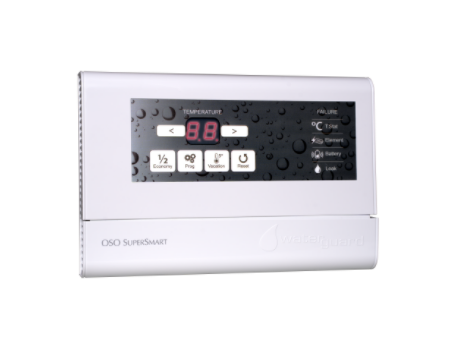 APPLICATION AREA
The central unit is used in private homes, vacation homes and commercial buildings.
CONNECTIVITY OPTIONS
• Can be supplied with wireless sensors
• 2 Sensor inputs for sensor wires
• Relay output – signal for e.g. house alarm
• Can be supplied with control panel /central unit WTG-38A
PACKAGE CONTENT
WG Central for OSO SuperSmart

Art.no. 5648589

Wireless Sensor

Art.no. 5648275
OSO

SXS 200 – 2+(2) kW/ 1x230V
Art.no. 8000759
Solenoid valve 3/4"
Art.no. 5640036
Sensor cable per 4 m

Art.no. 5648247
PRODUCT RANGE
WG System OSO Supersmart

with expansion tank

Art.no. 5648289
COMPATIBLE PRODUCTS
| | |
| --- | --- |
| Sensor tape per 3 m | Art.no. 5648228 |
| Sensor cable per 10 m, with plug | Art.no. 5648221 |
| Sensor wire per 100 m | Art.no. 5640036 |
| Extension for sensor tape | Art.no. 5640027 |
| Split- and extension wire per 3 m | Art.no. 5648588 |