As an installer you should find the installer section by clicking Menu in the bottom right corner (1) and then Installer overview at the top (2)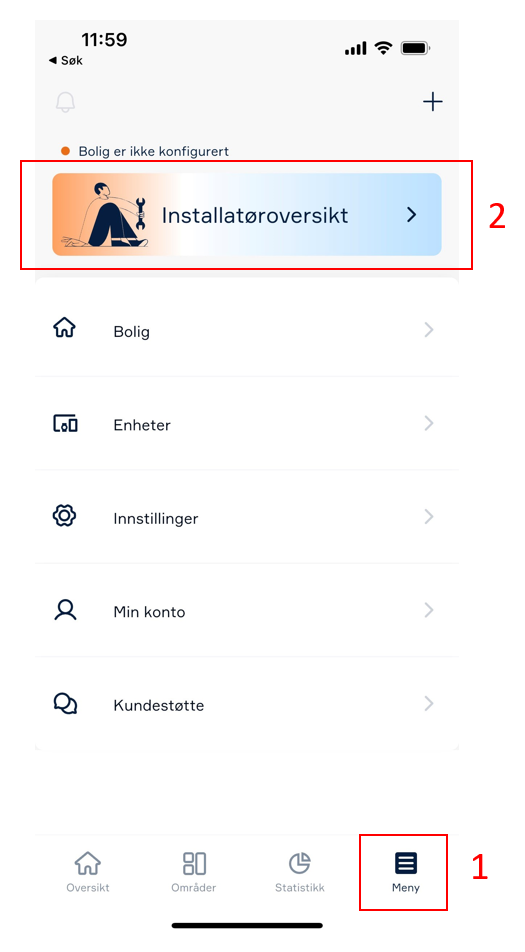 If the installer overview section is not present, you have probably created a normal user account and not an installer account. In this case, you can contact us for deleting the account and create a new. Alternatively, you can use a different email address to create a installer account.
More information on how to create and use the installer account is available here.